---
Product reviews for Pioneer XDP 30R Digital Audio Player Colour SILVER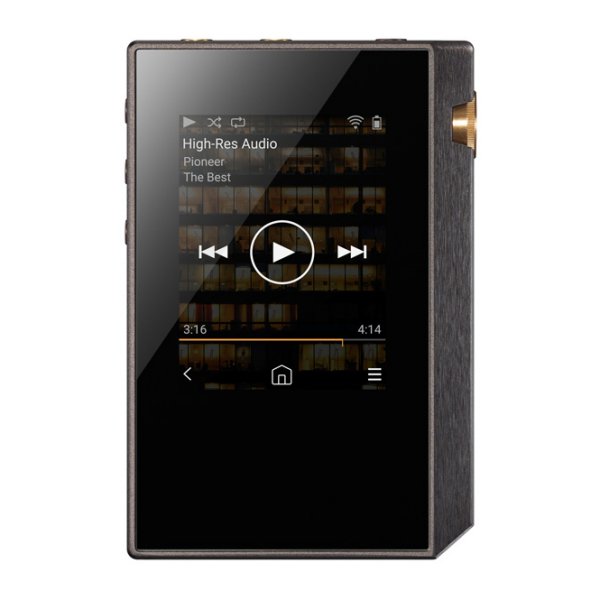 Pioneer XDP-30R Digital Audio Player Colour SILVER
Pioneer XDP 30R Digital Audio Player Be at a gig when youre on the train. Float into space without leaving your desk. Buy the XDP 30R jack in your headphones and you can get inside the sound. Immersing you more thoroughly than many big dollar stereos the compact XDP 30R unveils astonishing layers of detail in music opening up the soundstage improving instrument separation and propelling rhythm with irresistible energy. Hear your favorite songs as if for the first time and get fresh insight on the music you love. Huge storage and a slick interface make this a practical player. Theres Wi Fi for on demand streaming and twin SABRE DACs and amps offer balanced output. The XDP 30R will satisfy the audiophile yet its also ideal for those curious to hear just how good their headphones can sound. Universal Music Support Whether youre dipping a toe into Hi Res Audio or a veteran user expect flawless playback of any format. The XDP 30R supports DSD 5.6 MHz decoding; plays FLAC WAV ALAC and AIFF at up to 192 kHz/32 bit; and is compatible with MQA following a future firmware update. Selectable Hi bit Upsampling converts lower resolution files to 192 kHz/32 bit for a near native Hi Res Audio experience. Lossless audio is expressed fluently and the player is sympathetic to compressed audio. Add TIDAL and TuneIn (other services to follow) and your musical horizons expand even further. Premium Audio Build Among the best performing digital to analog converters available the SABRE ES9018C2M is deployed in twin configuration with twin SABRE ESS9601K amplifiers. Served by dedicated capacitors each channel is symmetrical to equalize signal paths. The design leads to transparent reproduction and yields extraordinary levels of detail on a spacious soundstage. Be drawn into the music; sense each instrument around you in three dimensional space. Two Balanced Output Modes Formerly the domain of desktop headphone setups balanced ...
Price: £349.99 from Advanced MP3 Players
*** selected shopping websites ***
Hypermart24 Electricals
|
UK Jewellery Online
Privacy Policy
.
Copyright www.1stchoice-music.co.uk ©2019. All rights reserved.